Normanton Library

What to do in the library
The Library is a vibrant and happening place, right in the heart of the community on Almond Street, and has something for everyone - hundreds of books on offer in multiple languages, a fantastic refurbished stage and theatre space, and lots of brilliant activities.
The Library aims to offer you more than just a great range of books. We're also home to a number of computers you can book on to use free of charge. We've got space for those all-important activities we have on offer too.
Avoid queues and use the self-service desks available for borrowing or returning your books. You can also use them to manage your account in other ways, keeping up with any fees you might owe.
Street Detectives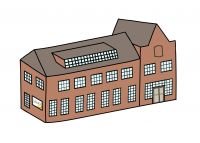 Looking to get the family out and about over the holiday period? 
Follow the Normanton History Detectives trail and uncover the hidden historical secrets of Normanton!
The trail takes around 1hr, starting and finishing at Normanton Library – children should be accompanied by a responsible adult. Pick up a trail leaflet at Normanton Library to take part, become a History Detective and claim your prize!
What's coming up in the library
No results matched your search criteria.
Time
Session
Level
Location
Book
Time
Session
Level
Location
Book
Time
Session
Level
Location
Book
Time
Session
Level
Location
Book
Time
Session
Level
Location
Book
Time
Session
Level
Location
Book
Time
Session
Level
Location
Book
Time
Session
Level
Location
Book
Time
Session
Level
Location
Book
Time
Session
Level
Location
Book
Time
Session
Level
Location
Book
Time
Session
Level
Location
Book
Normanton Library opening - Nov 2019
Blood pressure monitor kits available for loan
They have been provided in partnership with Livewell, Derby City Councils Wellbeing Service.
Monitoring your blood pressure regularly can help you find the positive changes in your day-to-day life to keep your heart healthier for the future.
The kits are free to borrow with your library card.
They are available to borrow for 1 week.
You can renew once.
The kit must be returned to Normanton Library.
Fines and charges will apply if it is returned late or lost / damaged.
The blood pressure monitor kits
The blood pressure monitor kits include an information leaflet that explains how to check your blood pressure at home and what to do with the results – measuring blood pressure at home can be very useful to give a more accurate picture of what a person's blood pressure is like. The monitors can also detect an irregular heartbeat.
Please note that staff in libraries do not have medical training and can't show you how to use the kits – please use the information provided and if you are concerned consult your doctor.
Free Pregnancy Support sessions.
The sessions bring parents to be together to connect and socialise and get information and advice from local health professionals.
The health visiting team will be delivering Preparation to parenting, the programme includes advice and support in preparation for the arrival of your new baby.
Livewell will be advising you on how to stay well and healthy during pregnancy.
Library staff have tips on how to bond with your new baby, share books and explain how it can help with your babies language development.
There will also be lots of books for you to borrow on pregnancy and health and wellbeing.
Staff will be available at every session to help you find online health information you can trust.
A trained volunteer from Connected will be available at each session.
The sessions are free and drop in, no need to book partners are welcome.
Theatre, performance space and meeting rooms available to hire at Normanton Library
Derby Libraries are delighted to announce they have an exciting theatre and performance space available to hire at Normanton Library. A programme of work has now been completed to bring the facilities in the original building back to life including restoring the stage, replacing the curtains, stripping and polishing the original wooden floor, and upgrading lighting and sound facilities. The theatre and stage with meeting room is now a multi-functional space ideal for learning and reading events, training and away days, and school plays, as well as an inspiring rehearsal space in the heart of the Normanton community.

Derby Libraries have already welcomed Spark Arts who brought live family theatre to the stage with the beautiful Roti Moon show and have opened their doors to Derby Theatre who hired the space for rehearsals.

In addition to the performance space, there are also rooms to hire for meetings. If you would like to find out more about booking the space at Normanton Library, or booking rooms and facilities at other Derby Libraries, please email Derby Libraries.
What to do in our libraries
Accessibility
The library has these accessibility aids:
Level access
Automatic doors
Accessible counters
Large print books and audio books
Induction loop
Computers with Zoomtext and high visibility keyboards.
Get involved
Why not volunteer at your local library? We have a range of opportunities available, find out more on our Volunteering page.