Outdoor Theatre and Cinema Season returns for 2019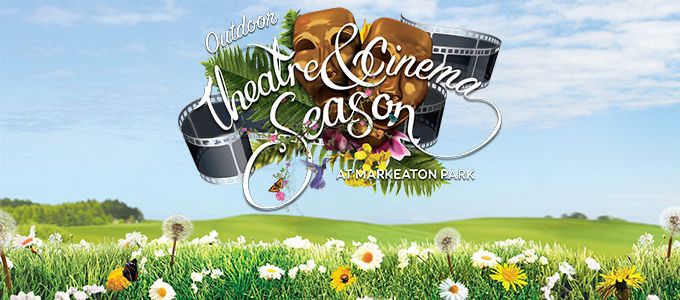 Thu 28 Mar 2019
The ever-popular Outdoor Theatre and Cinema season will return to Markeaton Park Craft Village this June, July and August. Derby LIVE and Derby Parks will be bringing audiences thrilling shows from Oddsocks Productions, The Lost Boys and Babbling Vagabonds, as well as showings of award-winning films, all in the beautiful surroundings of Markeaton Park.
Outdoor theatre favourites Oddsocks Productions will kick off the season with their version of A Midsummer Night's Dream. Audiences will experience Shakespeare as they have never seen it before in this festival of music, magic and mayhem. A Midsummer Night's Dream will be showing in Markeaton Park Craft Village from Tuesday 11 to Saturday 15 June, with tickets available for £18. Book before 1 June for £2 off.
This year The Lost Boys will be bringing their new show Monsters, Myths and Mayhem to Markeaton Park from Wednesday 24 to Saturday 27 July. Audiences can expect a wacky adventure featuring wigs, swords, sandals and sticky back plastic as The Lost Boys turn their attention to Ancient Greek Mythology for their latest adaptation. Tickets are available for Monsters, Myths and Mayhem for £16. Book before 14 July for £3 off.
Markeaton Park Outdoor Cinema returns as part of the season in 2019, with more showings than ever before. The eighties classic Dirty Dancing will be returning to the screen, after a sell-out showing in 2018, on Friday 2 August at 9pm and will be accompanied with two showings of the award-winning Bohemian Rhapsody on Thursday 1 August and Sunday 4 August at 9pm and the musical spectacular The Greatest Showman on Saturday 3 August at 9pm. Both showings of Bohemian Rhapsody, and The Greatest Showman have sold out and limited tickets are still available for Dirty Dancing at £13.50.
Viewers can enhance their outdoor cinema experience with The Orangery's bespoke outdoor cinema cocktails. At the viewing of Dirty Dancing the audience can indulge in a Dirty Daiquiri, The Greatest Showman viewers can sip on a Barnum's Bramble and Bohemian Rhapsody fans can enjoy a taste of Bohemian Bellini. All cocktails are exclusive to the nights of the film viewings, and can be purchased for £4.95. The Orangery will also be serving pizza platters, outdoor tea and a selection of wines, beers, spirits and soft drinks at all Outdoor Theatre and Cinema performances. Food and drink can be pre-ordered at derbylive.co.uk or by calling 01332 255800.
The fabulous funsters behind the sell-out Christmas shows at the Guildhall Theatre, Babbling Vagabonds are back in Markeaton Park. This year Babbling Vagabonds will bring Here be Dragons!, a new Wild Walk and outdoor theatre adventure for 2019. Families will meet the secretive 'Creature Carers' and help them to conjure a story to becalm a bewildered beastie. Audiences can join the walk from Monday 5 to Saturday 10 August for just £9, with under 3s joining for free. Book before 27 July to save £1.50 per ticket.
Find out more about the Outdoor Theatre and Cinema Season here.