This is a past event that has already taken place. Sorry if you missed it, find out about future events on our what's on page.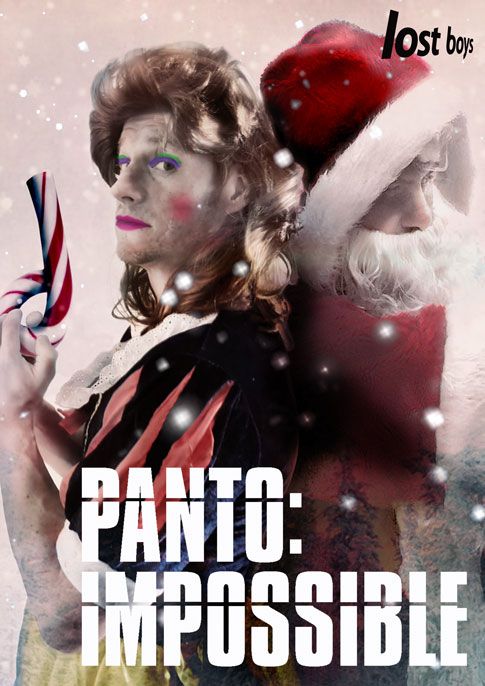 Variety
Panto: Impossible
Location: Derby Loves You Indoor Venue - Derby Market Place
Running Time: 1 hour 15 minutes - approximate, including any interval(s).
Spy thriller meets stocking filler in this unique festive production from The Lost Boys. What could go wrong when the Derby Duo are recruited by The CIA for a top-secret mission, in the enemy country of Sickleovia?
The Mission should you choose to accept it, stop President Sputum from destroying world peace. How? Through the performance style of pantomime, expect double agents, double entendres, and dames to kill for! 
A festive show with a difference. The Lost Boys bring their mad-cap energy in a show that combines overblown spy films with Christmas pantos.  A Christmas cocktail that contains a dash of audience participation, a slug of stage fights, a serving of song and dance, all vigorously stirred not shaken with slapstick, plus a whole host of new characters including stiff CIA agents, a vengeful Elf, a despotic president, and two loser actors, not to mention a special appearance by the man himself, Father Christmas. 
Purchase a ticket for the funniest show in the world this Christmas, oh no it isn't, oh yes it chuffing well is!
£15
Concessions:
£12
Concessions are typically available to over 60s, under 16s, students, unemployed and disabled people. Click Buy Tickets to see what concessions are available for this event, and for more price information and availability. Children 12 months and over require a ticket, unless otherwise stated. Proof of entitlement to concession may be required on collection of tickets or on entry to the event.
Offers
Take advantage of one of the following great offers for this event.
LIVEsaver 2
Buy standard tickets for 2 selected events in one transaction to save 10%
Visit our
LIVEsaver page
for a full list of LIVEsaver events.
LIVEsaver 3
Buy standard tickets for 3 selected events in one transaction to save 15%
Visit our
LIVEsaver page
for a full list of LIVEsaver events.
LIVEsaver 4
Buy standard tickets for 4 LIVEsaver events to save 20%
Visit our
LIVEsaver page
for a full list of LIVEsaver events.
Group of 4 10% off
Buy 4 or more tickets for Panto: Impossible and save 10%Standard tickets only
Must be brought in the same transaction
If you hold a membership subscription you may be eligible for discounts. Log in and these will be applied to your order automatically.
We think you might also enjoy...