This is a past event that has already taken place. Sorry if you missed it, find out about future events on our what's on page.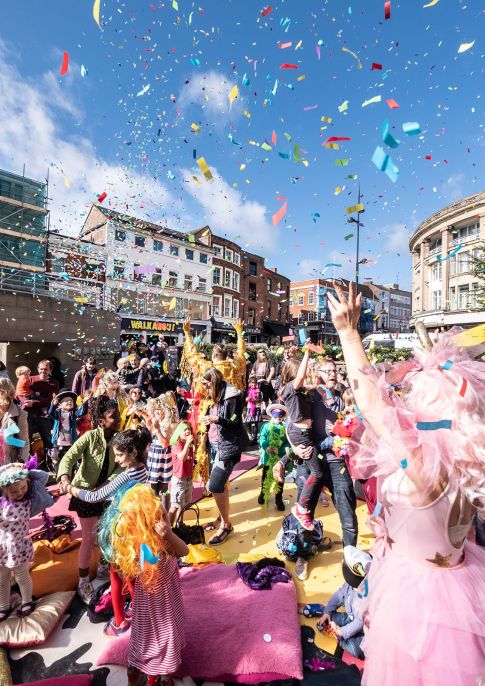 Location: Derby City Centre
Make Memories when Derby Festé returns in 2020
UPDATE - For many years, Derby Festé has brought hundreds of events and thousands of visitors to the streets of Derby each Autumn, to celebrate Life, Love, Humanity, Culture and Fun, in a spirited, communal way.  And it's been a blast!
But… it's 2020, and virtually all the things that Festé has stood for are no longer things that can be delivered easily in a post-Covid world. More updates will follow...
Derby Festé is produced and presented by Déda, Derby LIVE, Derby Theatre and QUAD.
We think you might also enjoy...