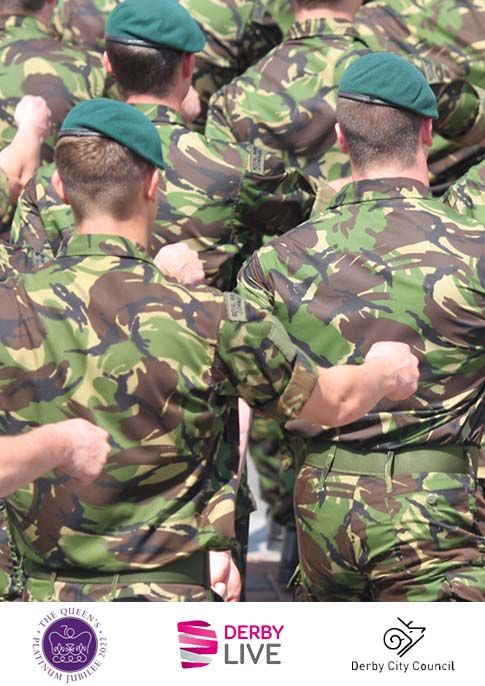 Event
Jubilee Royal Engineers Parade
Location: Cathedral Green to Council House
The ceremonies will be broadcast live onto screens in the Market Place
Troops from the Royal Engineers 170 Regiment will parade from Cathedral Green to outside the Council House to the sounds of a marching band.
As they arrive they will give a Royal Salute to Her Majesty's Lord-Lieutenant of Derbyshire, their Commander Colonel Gavin Hatcher OBE, Commanding officers, The Mayor and High Sheriff, followed by the National Anthem.
A special commemorative Platinum Jubilee medal will be presented to some of the regiment, followed by an inspection and a speech by the Lord-Lieutenant
Jubilee Royal Engineers Parade
We think you might also enjoy...